Solo Tales
Storm Brewing -
Version 1
RETIRED
View Info
IN STOCK
$55.00
Tile Boxes
Noah's Hideaway Box -
With Beaky's Beach Tile
Premiere Edition
RETIRED
View Info

OUT OF




STOCK

$65.00
Noah's Hideaway Box -
New York City Edition
View Info
IN STOCK
$55.00
Byron's Secret Garden Tiles - Premier Edition Set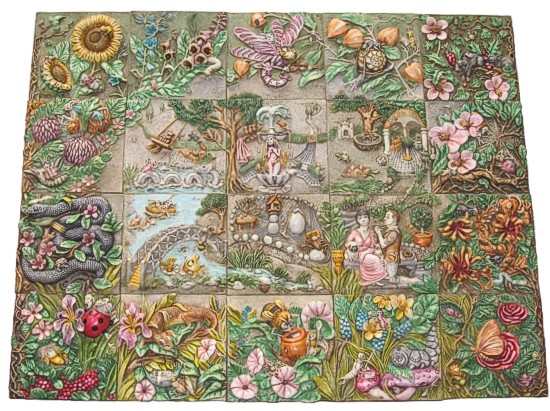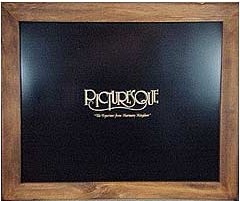 Includes A Free Frame (Used For In Store Display)
The Picture Above Is A Stock Photo - Not Of The Actual Free Frame

Artist: Ann Richmond
Item #: PXGSET
Made In China / Marble Dust & Resin
Release Date: Jun 1999 / Retired: Jan 2003
Dimensions: 20 x 0.25 x 16
Contains 20 Individual tiles
$450.00



Wimberley Tales - Premier Edition Set
Frame Included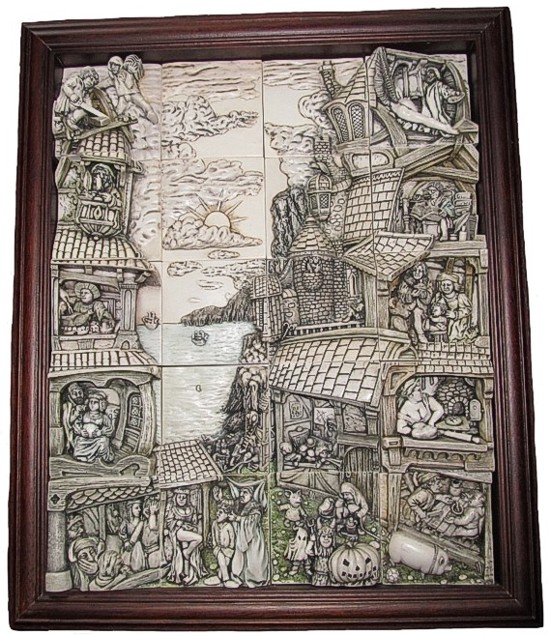 Artist: Mark Ricketts
Item #: PXWSET
Made In China / Marble Dust & Resin
Release Date: Sep 1999 / Retired: Jan 2003
Dimensions: 22.25" h x 18.5" w
Contains 20 Individual tiles
$440.00


This Premier Edition Wimberley Tales tile set and frame has been on display in a smoke free home for the last 5 years. The tile set is in very good condition, but neither the tiles nor the frame come with the original boxes. The frame has a very small ding on the top, which would not be seen when hung at proper viewing level.
Original retail price for the tile set was $650 and frame was $90
Save $300 on this used set & frame for only $440.
Free Shipping In The Continental U.S.
Page 1 of 1

1