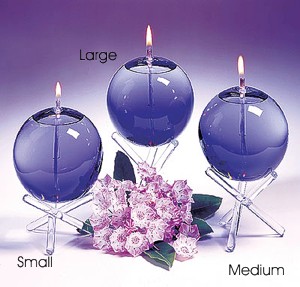 Photo For Comparison
Sold Individually
Tripod Sphere Oil Candle
- Medium
Item # 706
Tripod Sphere Oil Candle Sold individually.
Candle Oil Not Included.
Fuel Capacity: 15 oz
Dimensions: 6.25" h

The sphere is hand blown and attached to the fire polished glass tripod base: another simple, yet strikingly elegant Glass Dimensions design. Fill with colors that best suit the occasion or your decor.
$28.50


View Cart