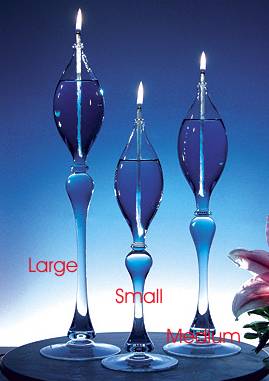 Photo For Comparison
Sold Individually
Coral Lights Oil Candle -
Large
Item # 332
Coral Lights Oil Candle Sold individually.
Candle Oil Not Included.
Fuel Capacity: 14 oz
Dimensions: 13.5" h

The natural curves of the Coral Lights Oil Candles form a reservoir that extends the entire length of the design, allowing you to accent the piece with a liquid paraffin color that's a perfect match for your decor or the occasion. As a pair, Coral Lights Oil Candles are an elegant alternative to the ordinary dining table tapers. As a trio on the mantle or sideboard, the Coral Lights Oil Candles create a warm, natural glow that sets a relaxing ambiance for the entire room.

$44.00


View Cart